"Our education system needs a fresh willingness to replace the failures of the present with the with the successful teaching techniques of the past."
Phyllis Schlafly
Publications
The Phyllis Schlafly Report
The Phyllis Schlafly Report, published by the Eagle Trust Fund, is now in its 50th year of continuous publication. Phyllis Schlafly's inspiration for the Report was to give people more facts in fewer words for them to use to contact their Congressmen, become engaged in their communities, and to write their own letters to the editor or articles for local newspapers. We are continuing to follow the model Phyllis gave us to keep our subscribers informed on current issues. To subscribe, please contact the Eagle Trust Fund or subscribe online.
---
The Phyllis Schlafly Report Column is the syndicated weekly column written by John and Andy Schlafly, two of Phyllis Schlafly's sons. Originally started by Phyllis Schlafly in 1973 under the name PS to the News, John and Andy carry on her legacy by providing current and insightful commentary through the Phyllis Schlafly Report Column each week. In addition to publication on the Phyllis Schlafly Eagles website, the PSR Column is published on a variety of conservative news sources including townhall.com and wnd.com.
---
Since 1983, the Phyllis Schlafly Report Commentaries has delivered a thoughtful, clear voice on behalf of the family, traditional values, and a strong America. Every weekday on more than six hundred stations, the Phyllis Schlafly Report Commentaries equip listeners with insights and solutions on a wide variety of issues that affect the family, community, and nation. Since Phyllis Schlafly's passing in September 2016, the PSR Commentaries have been edited and voiced by Ryan Hite, and authored by Ryan, Jordan Henry, John Schlafly, and Andy Schlafly.
---
In the tradition of the Eagle Forum Live radio program, the Phyllis Schlafly Eagles Live Radio Show is hosted by Phyllis Schlafly Eagles President Ed Martin with longtime Eagle Cherilyn Eagar. The show airs from 10:00 AM to 11:00 AM CST Monday through Friday. Originating at AM 1640 KTALK Media in Salt Lake City, UT, the show is broadcast live from the studios of KTALK Media in Salt Lake City and America's Future Studio in the Phyllis Schlafly Center. Each day, Ed and Cherilyn talk about timely topics and feature a number of guests, including Phyllis Schlafly Eagles staff, Phyllis Schlafly Eagles state leaders, and other important conservative figures. The show is streamed live online at ktalkmedia.com and redstatetalkradio.com.
---
The Education Reporter has been published monthly by the Eagle Forum Education & Legal Defense Fund and mailed from our Alton, Illinois office since 1986. It is an excellent source for information on what is happening in schools all across the United States. You will find timely information on Common Core and who is behind it, the NEA and how their anti-parent policies affect families all across the nation, the latest fads and fallacies promoted by public schools, what your children and grandchildren are being taught (and why), and information on homeschooling. This publication is a must-read for anyone who is concerned with the health and welfare of future generations of Americans. Virginia Barth has served as the editor of the Education Reporter since 2012.
Subscriptions of the Education Reporter can be purchased from the Eagle Forum Education & Legal Defense Fund for $25 by calling 618-462-5415.
---
We are celebrating the 50th anniversary of the Phyllis Schlafly Report by re-releasing Phyllis's finest reports and connecting them to today's hottest issues. Jordan Henry, Director of Research for the Eagle Forum Education & Legal Defense Fund, releases a new article in this exciting series every Thursday. Over fifty years of publication, Phyllis wrote about nearly every topic across the political spectrum. As we look through these important pieces of history, we will see arguments and insight that is just as timely today as it was when it was written.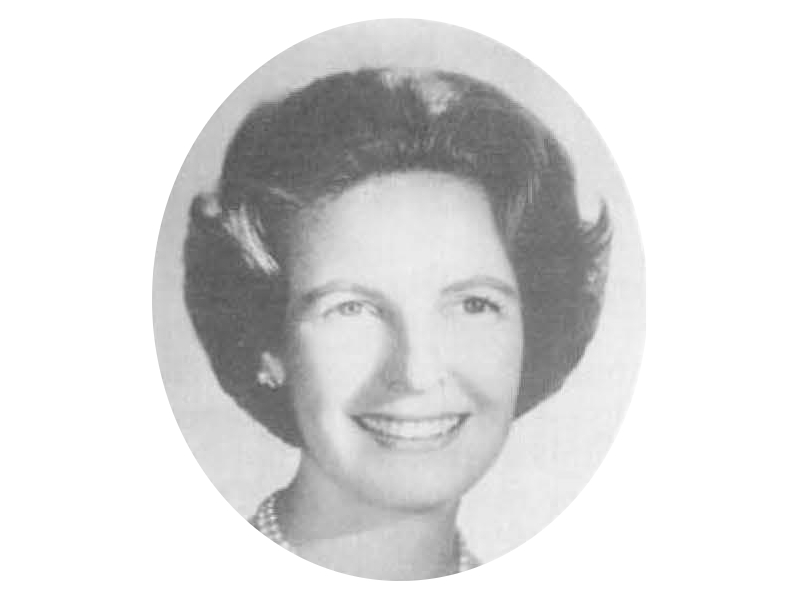 ---
Press releases are an important part of the work of Phyllis Schlafly Eagles. No matter what the topic, we are dedicated to releasing timely information to the public to keep them informed about what is going on within our organization and around the nation.
---
With our presence in Washington, DC, our legislative alerts are an important part of keeping American citizens informed about what is happening on Capitol Hill and in the White House. Legislative alerts are also a chance for citizens to take action and have their voice heard on issues that are important to them.
---
Phyllis Schlafly Speaks
The Phyllis Schlafly Speaks series is a collection of books released by the Eagle Forum Education & Legal Defense Fund to give the public access to Phyllis's writings on a number of important topics. These volumes are available for purchase by calling 314-721-1213.
To view a list of released volumes in the Phyllis Schlafly Speaks series and to see a list of the many books written by Phyllis Schlafly in her lifetime, please click here.
---
For a list of books authored or edited by Phyllis Schlafly, click here.